A horse's home away from home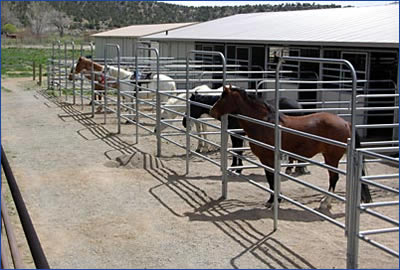 Jones Livery & Ranch is 300 acres of rolling meadows nestled between mesas and mountains. McElmo Creek runs through spacious pastures where your trusted companion will get the best of care.
Jones Livery & Ranch has been an operating cattle ranch for more than 100 years. Owners Jerry and Carol Jones provide full-service boarding so you can relax and know your horses are receiving attentive care in a private, secure facility. Short and long-term boarding and stabling is available for travelers, clinics, events, and vacations for both you and your horse.
Boarding
Whether you are staying overnight, planning an extended visit to the Four Corners, or seeking a long-term arrangement where your horse will be cared for and you may use the facilities, our custom-designed barn will suit your needs.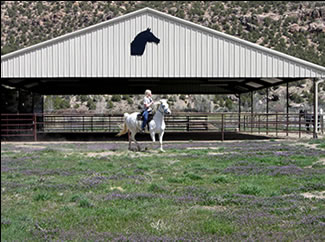 The stabling facility includes:
Barn with matted box stalls, 12'x12' with individual 20' turnouts
Professional-size outdoor arena
Lighted covered arena that is ideal during hot summer days and cold winter months
Two training round pens
Training/confidence-building trails
Large open barn and turnouts for multiple horses
Sizeable parking lot where you can leave your trailer
Full-service care
Trainers welcome
Prime Horse Pasture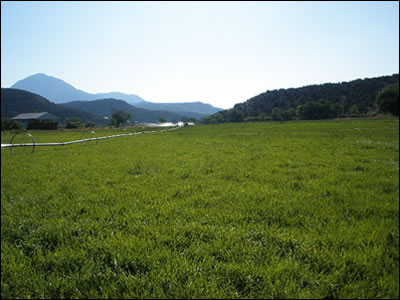 Fifty acres of irrigated hay field converted to prime summer grazing for horses. Many large cottonwood trees offer cooling shade, with live water through the property that is adjacent to the main residence. Call for summer reservations. 970-565-9639.
Overnight stabling – Traveling with your horse
Overnight horse stabling is available for those of you traveling through southwest Colorado. We have a large parking area that will accommodate multiple horse trailers and big rigs. Full-service care is provided by the owners, allowing the boarder to relax with peace of mind. Everything is private and secure and the owners live on the property.
Reservations are recommended. Call or email us for more information.
Clinics and Events
Think of Jones Livery & Ranch to host your competitions, hold clinics and create special events and shows. Amenities include:
Professional outdoor riding arena 200' x 120'
Lighted covered arena 100' x 60'
Two training round pens
Judging/review platform
Natural trail riding/confidence-building course
Daily stabling and care